Week 1 of the NFL season had some great games and some even better upsets!  Especially the come-from-behind victory by the Dolphins over the Patriots.  As I'm watching the 2nd of the Monday Night Football games, I'm looking ahead to Week 2 of the NFL to think about the Game of the Week.
Week 2 NFL Games
Thursday, September 11
Pittsburgh Steelers at Baltimore Ravens
If you want to attend any of this week's games, I suggest you get the Best Tickets from Ticket Office Sales.
(affiliate link)


Sunday, September 14
1:00pm Eastern / 10:00 am Pacific games
Miami Dolphins at Buffalo Bills
Jacksonville Jaguars at Washington Redskins
Dallas Cowboys at Tennessee Titans
Arizona Cardinals at New York Giants
New England Patriots at Minnesota Vikings
New Orleans Saints at Cleveland Browns
Atlanta Falcons at Cincinnati Bengals
Detroit Lions at Carolina Panthers
4:00 pm Eastern / 1:00 pm Pacific games
St Louis Rams at Tampa Bay Buccaneers
Seattle Seahawks at San Diego Chargers
Houston Texans at Oakland Raiders
New York Jets at Green Bay Packers
Kansas City Chiefs at Denver Broncos
Sunday Night Football
Chicago Bears at San Francisco 49ers
Monday Night Football, September 15
Philadelphia Eagles at Indianapolis Colts
NFL Week 2 Game of the Week
9/11 is always a special day for us in America.  Rivalries like the great one between the Ravens and Steelers should remind us that, even when we "hate" the other team, there are still so many worse things out there in the world.  It's easy to get caught up in the trash talk, but, in the end, it is awesome to know that there are "rivals" who have each other's back on the battlegrounds and guard stations around the world.
Given the recent news about Ray Rice being cut by the Ravens, I don't see how they can defeat the Steelers in what is normally a knock-down, drag-em-out battle on the field.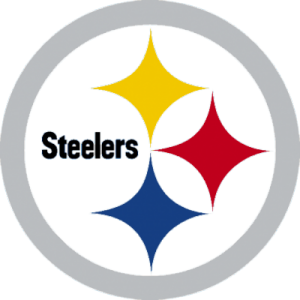 I predict that the Steelers will win even though Joe Flacco will try to air it out to offset the loss of their ground game.
Newsletter
Join the FlyToTheGame.com newsletter to stay up-to-date with the latest news, specials, promo codes, and pre-sales to your favorite teams.