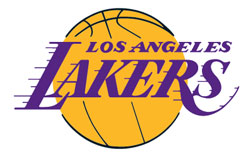 The 2014-2015 NBA season will be starting in just a few weeks, so it's time to get your tickets!  The Los Angeles Lakers are offering a pre-sale opportunity tomorrow, Wednesday, October 1, 2014 from 10am to 3pm Pacific time.
Tickets will be extremely limited because the Lakers are generally sold out for home games and because they have such a high percentage of season ticket holders.
How to get tickets from this pre-sale
Click this link to get to the presale website.
When you get to the website, there will be a box to enter your password.
Your password is: q9176XO
Once you get past the password box, you are in the presale. Your password has no effect on available inventory.
Select the event you want to search for tickets. Once you select an event, you'll see an arena map and prices.
Select your location and complete the checkout process, being sure to select the delivery method of your choice.
Complete your order.
American Express cardholders can also get pre-sale tickets
American Express Card Members can get access to Lakers regular season games at STAPLES Center!
Tickets for American Express Card Members will be on sale on Wednesday, October 1st, starting at 10am PT.
There will be a limit of 4 tickets per Card Member's account per game.
Card Members, please follow this link, select the game date and enter the number of tickets desired.
If you missed out on the pre-sale, buy tickets here
Since quantities are limited, you may not be able to get the tickets that you want for the game that you want.  So, we recommend you get the Best Tickets from Ticket Office Sales.
(affiliate link)


Newsletter
Join the FlyToTheGame.com newsletter to stay up-to-date with the latest news, specials, promo codes, and pre-sales to your favorite teams.