The Raiders finally won a game this week on Thursday night… the last team to do so this year.  There are only 6 weeks left in the 2014 NFL season, so teams are focused on their playoff positioning.  In deference to Mother Nature and her 7 feet of snow, the Buffalo Bills game vs the Jets in Buffalo was moved to Detroit on Monday night.  This week, I'm in Denver with my family to watch the Broncos host the Dolphins.
Week 12 NFL Games
These teams are on a BYE – Pittsburgh Steelers and Carolina Panthers
If you want to attend any of this week's games, I suggest you get the Best Tickets from Ticket Office Sales.
(affiliate link)


Thursday, November 20th on CBS
Oakland Raiders at Kansas City Chiefs – Although the Chiefs have a strong home field advantage with the loudest crowd (Chiefs and Seahawks battle for this title), the Raiders have been getting better and better every  week under interim coach Tony Sparano.  This week, they won their first game 24-20 at Arrowhead Stadium.
Sunday, November 23rd
1:00 pm Eastern / 10:00 am Pacific games
Cleveland Browns at Atlanta Falcons
Tennessee Titans at Philadelphia Eagles
Detroit Lions at New England Patriots
Green Bay Packers at Minnesota Vikings
Jacksonville Jaguars at Indianapolis Colts
Cincinnati Bengals at Houston Texans
Tampa Bay Buccaneers at Chicago Bears
4:00 pm Eastern / 1:00 pm Pacific games
Arizona Cardinals at Seattle Seahawks
St Louis Rams at San Diego Chargers
Miami Dolphins at Denver Broncos
Washington Redskins at San Francisco 49ers
Sunday Night Football on ESPN
Dallas Cowboys at New York Giants
Monday Night Football, November 24th on ESPN
Baltimore Ravens at New Orleans Saints
New York Jets at Buffalo Bills (in Detroit) – should only be on CBS TV in local markets
NFL Week 12 Game of the Week
There are several games that I like this week.  Detroit at New England.  Arizona at Seattle.  Miami at Denver.  The Lions and Pats are a potential Super Bowl preview since both teams are playing really well.  Arizona has been dominating, while Seattle is trying to find the magic of last season.  It will be tough for the Cardinals to go into Seattle, where the "12th Man" will be extremely loud rooting the Seahawks on to victory.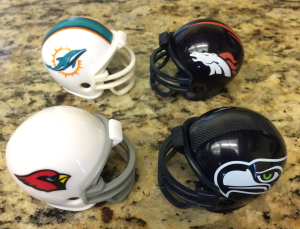 For me, the game of the week is the Dolphins at the Broncos.  Peyton Manning notoriously has had difficulties playing in the cold weather.  The past few weeks have not been kind to Peyton, so he's going to be extra motivated to get the Broncos back on track for a return to the Super Bowl.  Miami is on the outside looking in for the playoffs, so they need this victory to have a chance for a Wild Card berth.  The Dolphins' offense is a work in progress, but their defense is a Top 5 force that will pressure Peyton and the running game all day.
I think the Broncos offense will have a hard time against the Dolphins' D and the Dolphins' offense will do just enough to squeak out a win.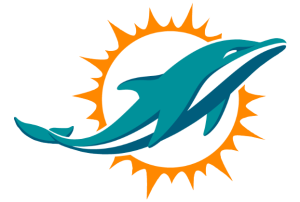 Since we're in Denver for this game, we're using Silvercar for the first time.  Everything about our experience has been amazing… the car is AWESOME, there was no rush, and Philip entered our hotel address into the GPS and even suggested a great local pizza place for us to try (put that into the GPS for us as well).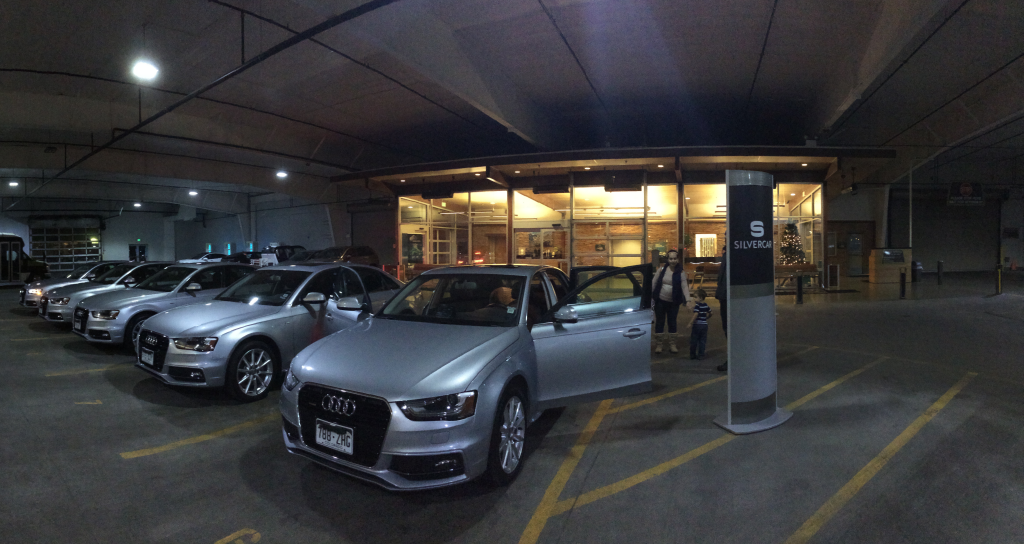 When you use my link before December 31, 2014, you'll get a $50 discount on your rental PLUS a $50 gift card after you complete your rental.
And if you're looking for a place to stay, please support one of our sponsors, Booking.com.
Bing predicts NFL Week 12 winners
Microsoft's Bing search engine predicts the winners each week of the NFL season based upon tons of data.  Here are the Week 12 predictions from Cortana.
Join Our Newsletter
Join the FlyToTheGame.com newsletter to stay up-to-date with the latest news, specials, promo codes, and pre-sales to your favorite teams.