Based in Denver, Colorado, the Broncos are members of the West Division of the NFL's American Football Conference (AFC). As a charter member of the American Football League in 1960, the Broncos became a part of the NFL in 1970. Having played their home games at Mile High Stadium since their inception, they have been calling Sports Authority Field at Mile High home since 2001. The Broncos were not a very successful team until their first winning season in 1971. Since then they have become one of the NFl's most competitive teams, having only 6 losing seasons in 36 years.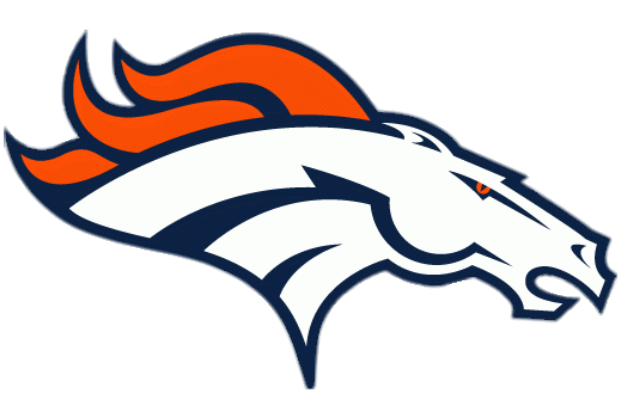 Denver Broncos team logo
Where they play
The Denver Broncos play at Sports Authority Field at Mile High in Denver, Colorado.
The address is 1 Cardinals Drive, Glendale, Arizona 85305.
Stadium Tours
You can take a tour of Sports Authority Field at Mile High.  The schedule is dependent on the season of the year and detailed information can be found on the stadium website.
Tickets can be purchased through Colorado Sports Hall of Fame or by calling (720) 258-3888.  Tour days and times are subject to availability and subject to change. Reservations are strongly suggested.
Stadium Tour ticket prices are:
Adult $15
Children $12 (age 12 and under)
Seniors $12
Groups of 25 or more are $9 per person
Sports Authority Field at Mile High Tours last approximately 75-90 minutes and start from the Colorado Sports Hall of Fame and Museum located at Gate #1 on the west side.
Where to Park
It all depends upon what type of ticket you have and how much you're willing to pay.
Pre-season Training Camp
Training Camp Thursday July 24 through Friday, August 15, 2014. Times and dates of open practices are subject to change and can be found on the Denver Broncos website.
Training Camp is held at their facilities at Dove Valley, CO. Please read their training camp schedule for more information.
Social Media
Where to buy tickets
You can buy tickets by calling  the Broncos Box Office at (720) 258-3333 or by buying tickets online.
Team Schedule
2014 PRESEASON
Week
DATE
OPPONENT
TIME/RESULT
1
7-Aug
Seattle
9:00 PM
2
17-Aug
@San Francisco
4:00 PM
3
23-Aug
Houston
9:00 PM
4
28-Aug
@Dallas
8:00 PM
All times are Eastern
2014 SCHEDULE
Week
DATE
OPPONENT
TIME/RESULT
1
7-Sep
Indianapolis
8:30 PM
2
14-Sep
Kansas City
4:25 PM
3
21-Sep
@Seattle
4:25 PM
4
Week 4
BYE
5
5-Oct
Arizona
4:05 PM
6
12-Oct
@NY Jets
1:00 PM
7
19-Oct
San Francisco
8:30 PM
8
23-Oct
San Diego
4:25 PM
9
2-Nov
@New England
4:25 PM
10
9-Nov
@Oakland
4:05 PM
11
16-Nov
@St Louis
1:00 PM
12
23-Nov
Miami
4:25 PM
13
30-Nov
@Kansas City
8:30 PM
14
7-Dec
Buffalo
4:05 PM
15
14-Dec
@San Diego
4:05 PM
16
22-Dec
@Cincinnatti
8:30 PM
17
28-Dec
Oakland
4:25 PM
All times are Eastern
Show your team spirit
When you apply for the NFL Extra Points card, all 32 NFL teams are available, so you can choose to personalize your card with a team's logo and colors, or stay with the NFL league picture.
Get your Denver Broncos team gear
Newsletter
Join the FlyToTheGame.com newsletter to stay up-to-date with the latest news, specials, promo codes, and pre-sales to your favorite teams.